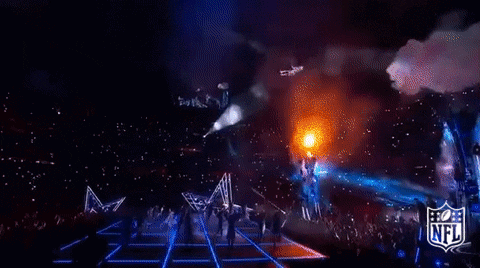 The theatrics, the polytechnics, lady gaga sauce came out during tonights Pepsi Halftime Performance. I think we just got a 2 hour concert in 15mins, and I'm not complaining. Flying over Houston Texas with ease, Gaga pulled out all the stops for this years super bowl half time show. The American Horror Story Actress, starts out through a transformation of different types of people in a short period of time. As we know from the past Gaga takes on several characters loosing your self, leaving you to become intrigued by each persona. Early today GaGa stated her hopes of the experience were for "people to get lost".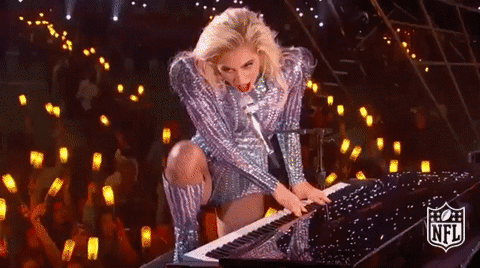 "We're here to make you feel good, is that ok?" – Gaga Says as she begins to play the piano.
"I have an opportunity with this performance to show a different part of this country that those who think that they are so different from me and my fans — to see that our hearts are really the same," she told Michael Strahan in an interview Sunday.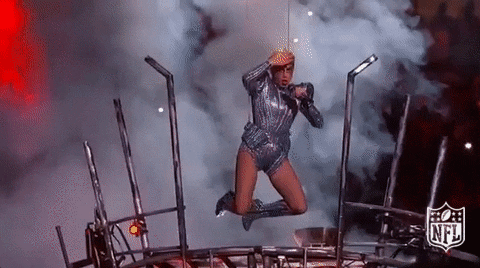 "When you play a dive bar, my philosophy has always been that you should play it like it's The Garden," she said. "So now, I'm going to play it like it's a dive bar. I'm going to do it my way." – Lady Gaga
"It's like the mecca for performers. We have 13 minutes with the world," -Lady Gaga.